Shopaholics, it's your time to shine.
Do you take your paycheck straight to the shops?
Do you make impulsive (slightly unnecessary) purchases?
Are you constantly complaining you have nothing to wear as you stumble out of your jam-packed wardrobe?
Then, welcome to the club!
Why do YOU shop?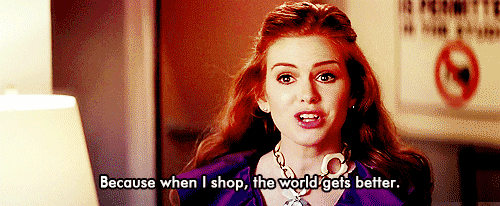 Does it make you happy?
Does it make you feel confident?
Does adding to your wardrobe make you want to dance with joy?
Oh hey, here's how to drop a subtle hint that you want something in the store…
But of course, fashion is not just about shopping, spending and refreshing the wardrobe. It's all about STYLE.
"Fashion is about dressing according to what's fashionable. Style is more about being yourself" – Oscar de la Renta
Here are some of our favourite style tips…
And when ell else fails…
Whether you're out for the day, or dressed to the nines, keep in mind these wise words…
"Fashion you can buy, but style you possess. The key to style is learning who you are, which takes years. There's no how-to road map to style. It's about self expression and, above all, attitude" – Iris Apfel
And never forget the words of our favourite style icon…
"For beautiful eyes, look for the good in others; for beautiful lips, speak only words of kindness; and for poise, walk with the knowledge that you are never alone." – Audrey Hepburn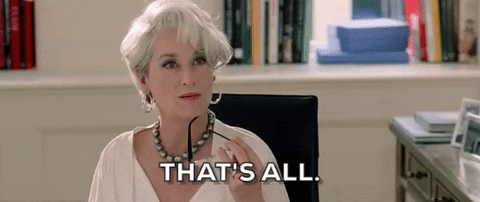 Leave us all your stylish comments below!